| | | | |
| --- | --- | --- | --- |
| LATEST TECHNOLOGY | GUARANTEED WORK | FRIENDLY & TIDY | AFFORDABLE PRICES |

Time to enjoy your new Guildford Floors
When your wooden floors are looking scruffy, shabby or worse..
Whether solid boards or parquet blocks, give them a fresh look from
The Guildford Floor Sanding Specialists!
Use our experience of twenty years' restoring all kinds of floors:
99% dustfree sanding with our efficient machines for minimal mess and disruption.
The complete floor restoration service:
• From repairs to sanding, staining and resealing.
• Long lasting and hard-wearing beauty
• Using only the highest quality products.
So for the best advice - ask us for your free assessment.
Contact The Guildford Floor Sanding Experts today!
TRUSTED BY THESE WELL KNOWN BRANDS AND HUNDREDS MORE
GET A QUICK QUOTE                                        
Fill out the form below and we will contact you within 2 hours* to discuss your flooring needs and arrange your free measure and quote.
With over 16 years of sanding experience
we're dedicated to making sure that
your wooden floors always
get the best possible renovation service.
Guildford's Story
An important wool town until its decline in the reign of the first Elizabeth, Guildford is still an attractive place.  As described by William 
Cobbett in his 'Rural Rides' of 1830:  'a most agreeable and happy looking town'.
Lewis Carroll never lived in the town but often stayed with his six unmarried sisters at the Chestnuts in Castle Hill.  On his death in  1898, he  was buried in Mount Cemetery.
Bloomsbury lovers may care to view 'Durbins' in Chantry View Road.  This listed house was built by Roger Fry for himself in 1913.
Fry was a leading member of the Bloomsbury Group and the English discoverer of Cezanne, Picasso and Matisse.   A blunt classical  block with an enormous living hall within, the house has two frescoes by Vanessa Bell and Duncan Grant.
The Yvonne Arnaud Theatre has been of good reputation for fifty years. Miss Arnaud was a French actress and singer of the 20s and 30s,  celebrated for her roles in light fashionable comedies.
Originally a child prodigy on the piano, she charmed audiences as part of the team who performed the extremely popular Aldwych  farces.   Her male accomplices were invariably Tom Walls, silly ass Ralph Lynn and Robertson ('Oh Calamity') Hare.  
One of the first from 1922 - still revived today – was 'Tons of Money' in which she played the scheming wife of a hardup inventor who 
impersonates his relatives so as to avoid his  creditors.
View her plaque among the tombs of the tiny St Martha's chapel on the North Downs Way.   This Norman - style parish church of 
Chilworth was rebuilt in 1850 and contains a 12th century tub font.
Miss Arnaud also appeared as the maid in Jacques Tati's movie masterpiece, 'Mon Oncle' just before her death in 1958.
LATEST NEWS, RECOMMENDED ARTICLES & TIPS
How to protect newly renovated floor from chair legs
A newly sanded and polished hardwood floor is a thing of beauty and a source of pride, and it should stay that way for many years.

But life happens. Sometimes even the most flawless and professionally varnished wood floors come in for some wear and tear that leaves its mark: one of the biggest culprits being chair legs.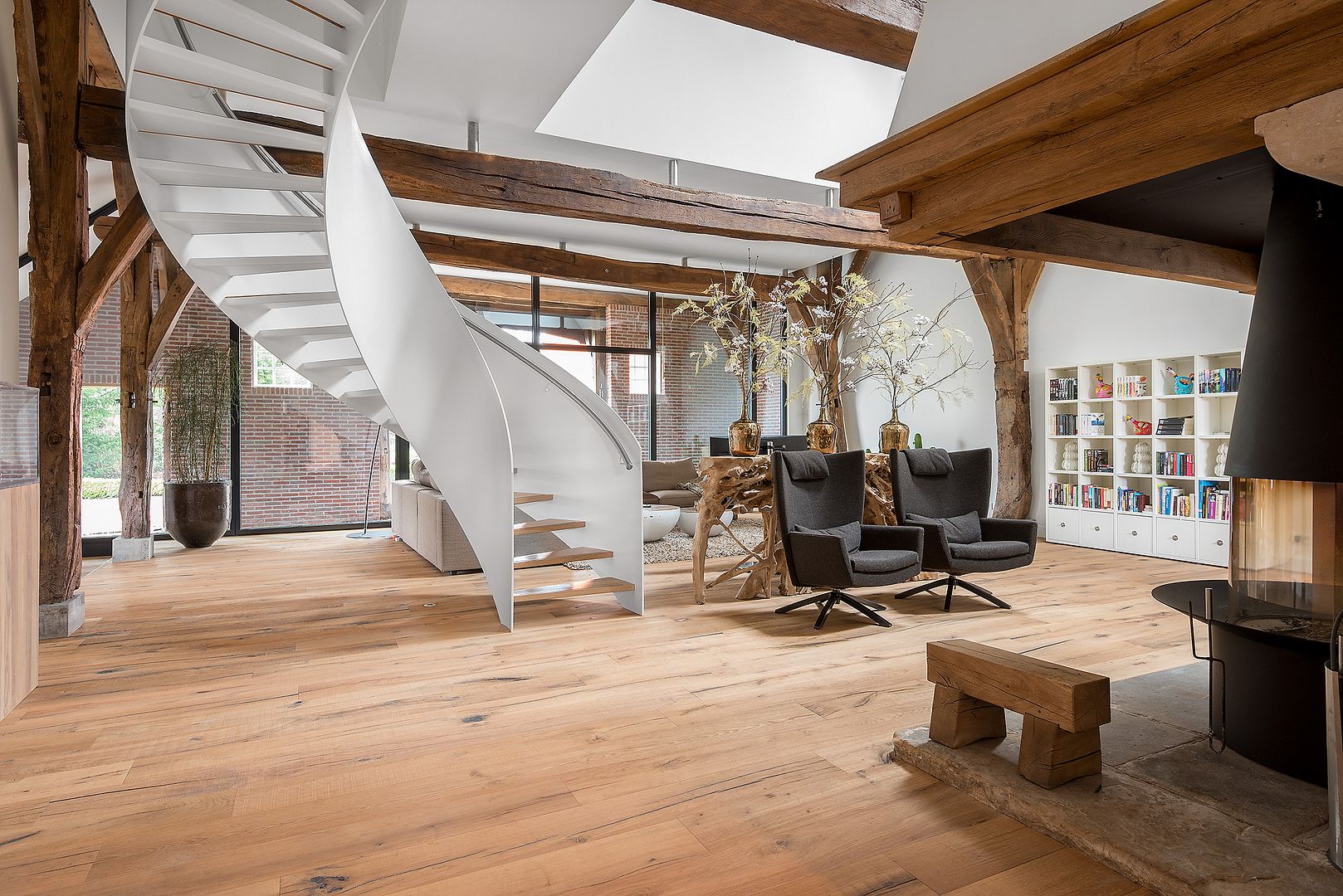 No matter how many times you ask people not to scrape back their chairs, sadly there is often someone who gets it into their head to drag the chair across the floor instead of simply lifting it. Even moving chair legs carefully can create scratches if the inevitable debris of daily life – such as particles of grit - are caught beneath them.

So what can be done to protect hardwood floors from chair leg damage?

Professional contractors usually advise homeowners to fix protectors to chair and table legs. These come in various shapes and provide a cushion between furniture and the lovingly varnished wood floor. Chair legs can present a challenge though, as they are often constructed to not sit entirely flush to the floor. This means protectors can snag, fold or fall off completely over time.

It is worth sorting this potential hazard from day one. At the same time as sanding wood floors, furniture could be inspected for potential problems. In many cases – particularly wood chairs – it's possible to trim them to create a better surface for protectors to adhere to. (Or some varieties of protectors can be nailed on.)

There is a modern trend towards using metal, fold up chairs too. Fortunately, there are plastic sleeves on the market that can wrap around any linear elements, as well as cushions that can be added to any pressure points.

If you are a contractor, then it is excellent customer service to point out potential problems and provide good advice on prevention. If chair legs do cause damage at some stage, homeowners need to be aware that this doesn't mean they have to commission complete floor sanding and varnishing. It is possible to carry out repairs that can leave the wood flooring looking good as new.

The Floor Sanding Masters are happy to provide insight and advice to both contractors and homeowners. Get in touch with us today.
BEFORE & AFTER GALLERY
Current Prices | 7 reasons to choose us
| | |
| --- | --- |
| Current Prices | 7 Reasons To Choose Us |